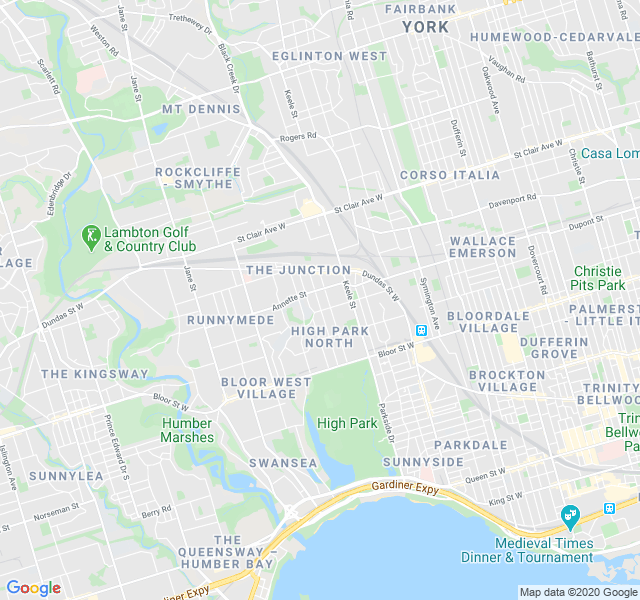 Service Area in Toronto

Service area in Toronto is all of Toronto's west end. Generally, we work east of Islington, west of Spadina, south of Eglinton, and north of the lake.
---
Toronto neighbourhood service areas include:
High Park, Roncesvalles, Parkdale, Liberty Village, King West Village, Trinity-Bellwoods, Brockton Village, Beaconsfield, Bickford Park, Little Italy, Dufferin Grove, Bloordale Village, Dovercourt Park, Little Portugal, Corso Italia, Davenport, Regal Heights, Christie Pits, Seaton Village, Koreatown, Bracondale Hill, Oakwood Village, Cedarvale, Humewood-Cedervale, St. Claire West Village, Humewood, West Queen West, Wychwood, the Annex, Caledonia, the Junction, Junction-Wallace Emmerson, West Bend, High Park North, Bloor West Village, Runnymede, Rockcliffe-Smythe, Mt Dennis, Harwood, Keelesdale-Eglinton West, Carelton Village, Weston-Pelham Park, Earlscourt, Silverthorn, Humber Valley Village, Swansea, New Toronto, Alderwood, Long Branch, Princess-Rosethorn, Islington, Thorncrest, Chesnut Hills, Lambton, Baby Point, Lambton Mills, Thompson Orchard, the Westway, the Kingsway, Sunnylea, the Queensway Humber Bay and more!
---
If you don't see your location, but you figure you're close enough, you probably are!
---
We are proud that we only offer local Toronto handyman services. High Park Handyman is also very proud that we are locally owned and operated. There is no middleman, contractor, or third party service provider. You hire us locally and directly. We live and work in the west end of Toronto. Our service area and our home, is your neighbourhood.